Blog Home
Oakland's First Friday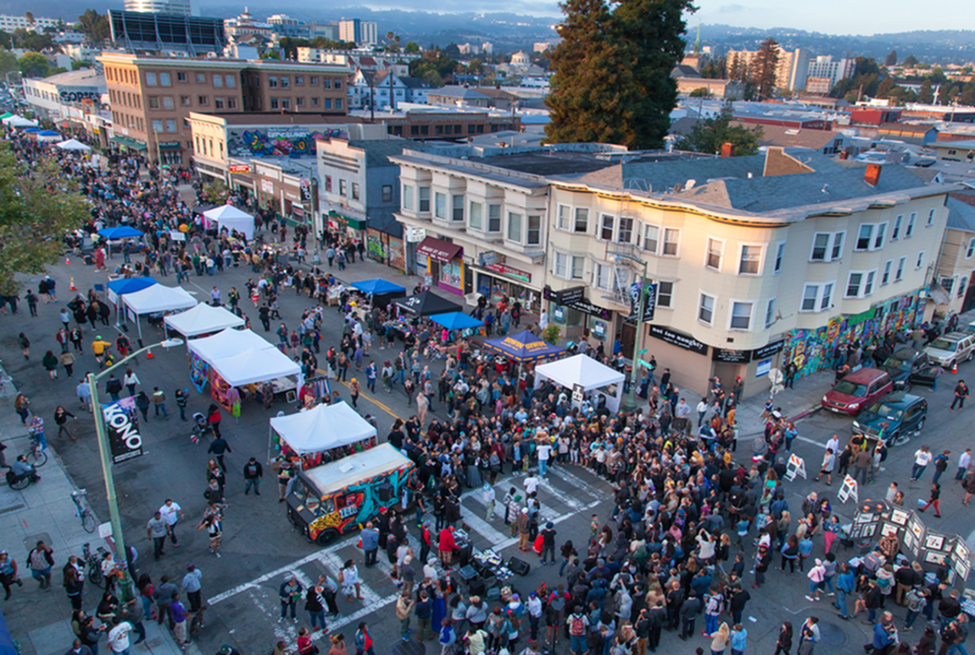 As many of our residents know Oakland has a thriving cultural scene. Oakland's First Friday is a prime example and exploration of what the city has to offer. Plus, First Friday is conveniently located 1 block from Hanover Northgate!

This immersive art and community experience provide visibility to local artists, culinary artisans, live musical performers, poets and more.
Where: On Telegraph Ave. from W. grand to 27th St
When: First Friday of each month from 5:00-9:00PM

In 2006 an art collective known as the Art Murmur began holding monthly gallery showings. With a large growth in attendance, as well as increased interest in vendor participation this showcase turned into what we now know today as Oaklands First Friday! As of 2013 this event is produced by the Koreatown Oakland Community Benefit District (KONO), a 501©3 nonprofit organization.

Mission
Our mission is to serve as an incubator for small entrepreneurs, a platform for local performers and artists, a driver of economic activity for brick-and-mortar businesses as well as mobile food and arts-and-crafts vendors, and a free, family-friendly, inclusive gathering of all of Oakland's communities. The festival has helped drive Oakland's resurgence as an arts destination and serves a critical function as one of a diminishing number of affordable venues for Oakland artists and performers to connect with their community.

Vision
We strive to be the premier Oakland First Fridays Event as the epicenter for the community to come together to celebrate, sustain & support the arts.
First Friday is a great event for all ages, to enjoy the food, arts and cultural scene plus many interactive activities for the youth. You can volunteer, as well as become a vendor yourself!