Blog Home
Useful Tips for Apartment Living!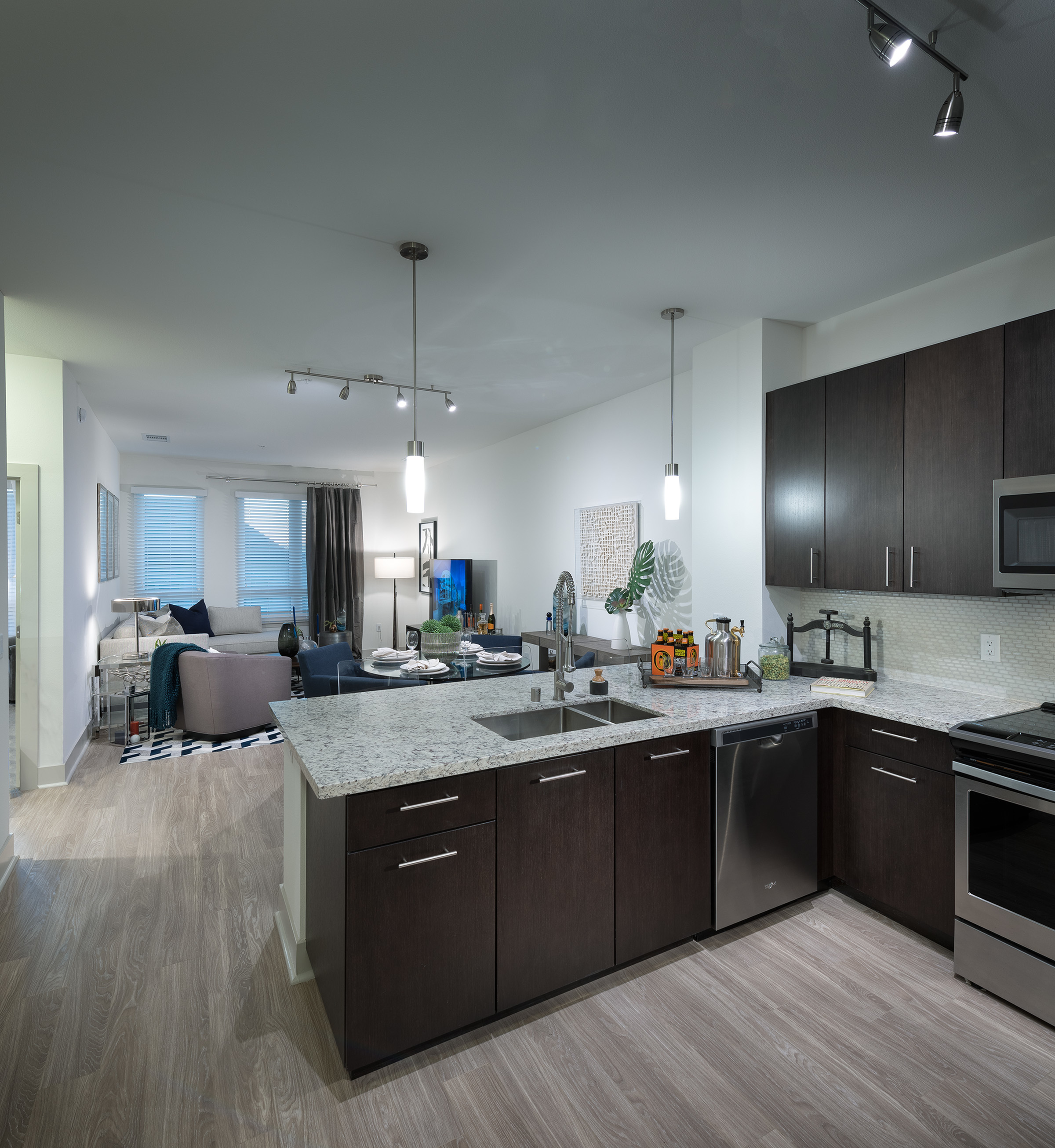 Utilizing your living space to its full potential is sometimes hard! Luckily at Hanover Northgate you have gorgeous fit and finishes throughout your apartment, but where do you go from there? Well you're in luck because here are some great Apartment Living Tips to make life easy!
When furnishing your apartment buy furniture that will make the space appear even bigger! At most furniture stores they sell furniture that is classified as small space furniture or apartment sized furniture! These are normally more compact furniture and made to utilize the space! Use the above picture to find some inspiration!

When organizing your kitchen make sure to utilize all the amazing storage space your Hanover Northgate kitchen has to offer, like our deep cabinetry, pantry style cabinets and abundance of counter space! Buy some kitchen organization systems for your pans, plates and anything else! And to make your kitchen more streamlined don't hesitate to buy some glass storage containers to put in baking needs, pastas or anything else that can be stored in those containers! Remember organization is key!

Decorate your apartment the way you want! Make sure to get paintings and photos that make it feel like home! Utilize our wonderful built in shelving or desks that you may have in your apartment to show off those Knick-knacks that you're proud of!

Buy some plants to put through your apartment to bring in some of the outdoors in! If you're looking for some low maintenance plant options for apartments, Snake Plants, Peace Lilies and Z Plants are some great easy plants to take care off!
These are just some of the few tips to make your new Hanover apartment feel like home!